Training
Practice Exams
Flight Planning
Aviation Job Sites
General Interest and Friends of Principal Air
---
Transport Canada

Canadian Aviation Regulations (CAR's)
Study and Reference Guides -Downloadable Publications
Aero Training - PSTAR, Private and Commercial Licence Prep Tests
User Guide to Nav Canada Weather
Flight and Flying Volume 1 - Alex Burton's collection of CFI Insight Essay's Volume 1 on Amazon
Flight and Flying Volume 2 - Alex Burton's collection of CFI Insight Essay's Volume 2 on Amazon
---
Aero Training - You can do the exams but you do not get the answers until you pass the exams.
Neilson Practice Exams - practice exams for the private, commercial and instructor licenses.
---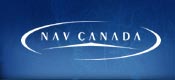 -Aviation Weather
-Canadian Flight Planning
AWWS Forecasts and Observations
Environment Canada Weather Office
Aeroplanner - Online logging & flight planning
TC AIM - Online version of the A.I.M.
Landings.com - Calculate radial distances between destinations
---
Pilot Career Center - Career & employment information for pilots
AVIA Nation - Aviation Jobs and Aviation Employment Opportunities
BACK TO TOP
---
General Interest and Friends of Principal Air
Air Transport Association of Canada (ATAC)
Aircraft Owners and Pilots Association (AOPA)
The Aviation Home Page - A directory of aviation web sites and services
Aerospace Industry Association of British Columbia
The World Clock - Check the time and sunrise & sunset of every major city
Just Flight School - A directory of aviation web sites